START OF COURSE 25 of september 2023 – See calendar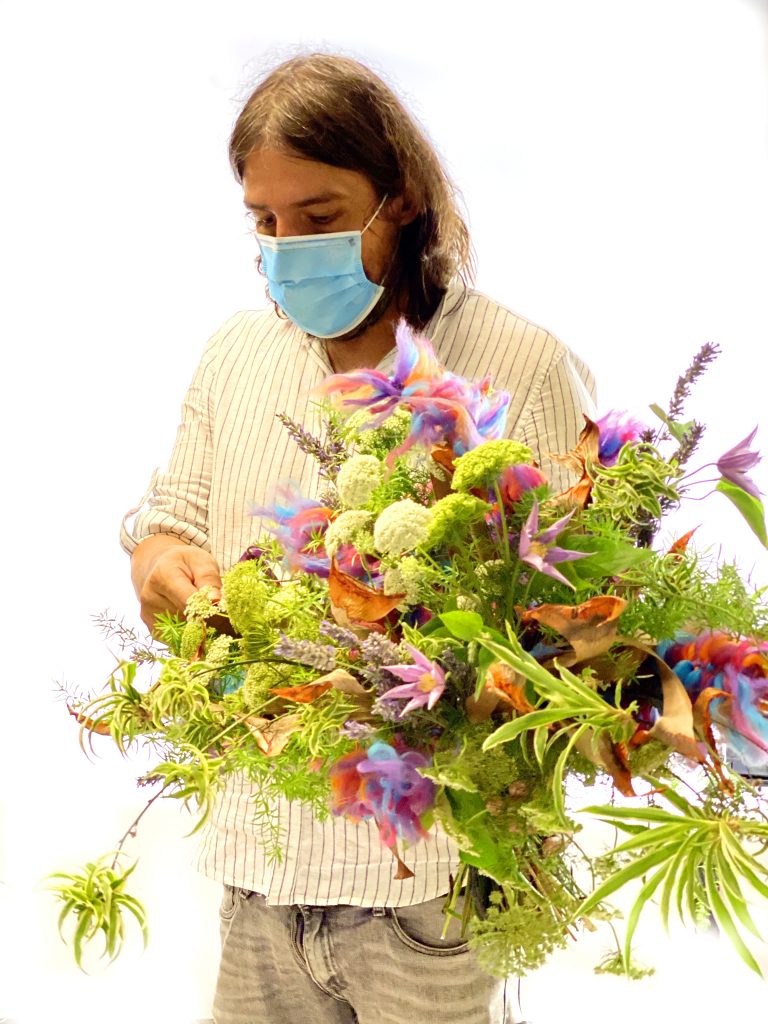 Major Florist Official Course
We strongly recommend that if you want to access this course you have previously completed the Florist Assistant and Florist Officer, so you can get the continuity you are looking for to learn new techniques and to carry out your work in the most complete and appropriate way.
Semi-face-to-face modality: The course consists of 130 hours - 80 of them in the practical classrooms. The classroom part takes place at SMILAX classrooms in Vilassar de Mar (Barcelona), attending two Mondays a month for five months. Schedule: from 9:30h to 13:30h and from 15h to 19h.
Course price: 1.750€. - Five monthly payments of €350.
Online modality: : The course consists of 200 hours, divided into 10 modules. No face-to-face classes. The teaching staff of SMILAX SCHOOL OF FLORAL ART is available through the training platform or by email to answer all your questions.
Course price: 1.300€. - 130€ for each module. Course price 910€ for the purchase of 10 modules in a single payment.
Presentation and objectives:
Upon successful completion of the Senior Florist Officer FormationOnce you have completed all the modules in correlative order, you will receive an accreditation certificate of "OFFICIAL MAJOR FLORIST" issued by the SMILAX SCHOOL OF FLORAL ART that will help you, in addition to improving the quality of your professional curriculum, to take the tests that the administration may call to obtain the "CERTIFICATE OF PROFESSIONALISM LEVEL III - Floral art and management of floristry activities"..
This course is for anyone who has already consolidated the knowledge of florist officer and wants to delve deeper into the world of floral art. During the course you will be able to develop and acquire the knowledge of the new techniques and trends that are emerging in floral art, thus improving the offer of your florist shop and/or your professional resume, with new formats of floral presentations, acquiring an artistic and particular value of all of them, training you also in the management and development of floral art projects.
When you sign up for the course you will receive the access codes to the training platform where you will be able to follow the lessons through images and texts in pdf and through the training videos, with the step by step of all the compositions that you will later carry out during the classroom part together with your tutor/trainer.
The price of the blended learning course Senior Florist Officer includes all the
floral and non-floral materials that you will need for the realization of this project
of all the compositions during the face-to-face classes